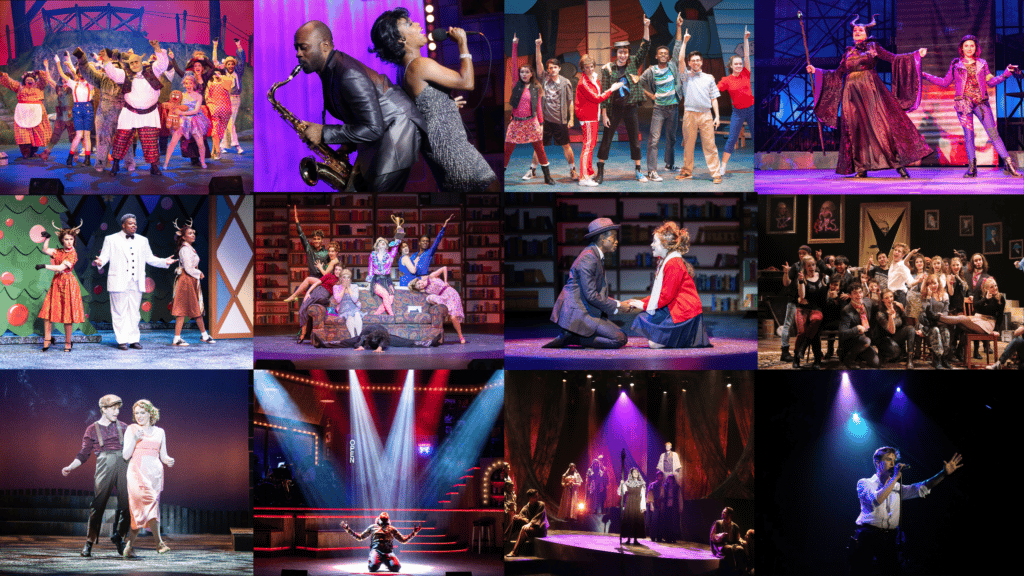 We are thrilled to welcome Tuan Malinowski to our Disney's Newsies cast! Tuan stars as "Specs" in their Casa Mañana debut this June 4-12 Tuan is a queer, non-binary...
Lucy Anders stars as "Katherine" in her Casa Mañana debut, Disney's Newsies Our production will mark her first time in the show, and we are thrilled to welcome her to...
Joshua McLemore started in theatre by taking children's acting classes across Fort Worth and Cleburne Josh was comfortable on stage at an early age, "I was the only Black kid...
Originally from DeSoto, TX, Braxton Johnson made his Casa Mañana debut in Grace for President as "Sam" Soon after, he wowed audiences in our Reid Cabaret Theatre production of...
This Black History Month, we're celebrating artists who've had a significant impact on our organization   Takara Bailey made her Casa Mañana debut last August in Bonnie &...
(Got questions We got answers) Will my child be able to perform on the Mainstage We get it Casa Mañana has grown into the largest performing arts organization in Tarrant...
CASA MAÑANA SHOW TO BE FEATURED IN NYC CURTIS WILEY IN CURTIS WILEY SINGS THE MUSIC OF SAM COOKE TWIST THE NIGHT AWAY WITH STORIES AND THE MUSIC OF THE KING OF...