Apprentice Program
Casa Mañana's Apprentice Program is for the most dedicated young performers ages 14-19 in the D-FW area who aspire to careers in the theatre. The young actors who audition and are accepted have the unique opportunity to advance their professional training by performing in a musical backed by the full resources of Casa Mañana. Thanks to generous donors who underwrite the program, there is no participation fee.

Since its creation in 2010, participants in our Apprentice Program have attended or been accepted to such prestigious universities and training programs as Yale University, Carnegie Mellon University, Webster University, Otterbein University, The Neighborhood Playhouse in NYC and Baldwin Wallace University.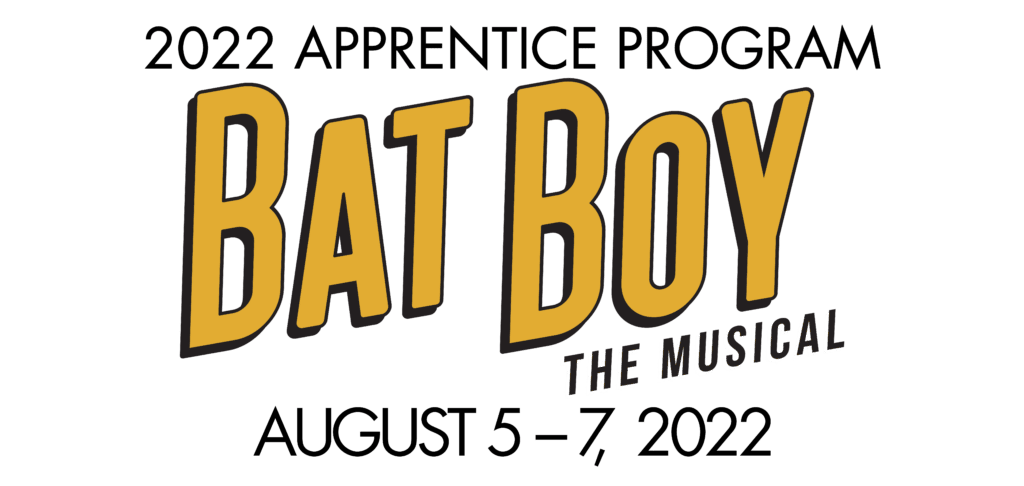 Based on a story in The Weekly World News, Bat Boy: The Musical tells the story of a half boy/half bat creature who is discovered in a cave near Hope Falls, West Virginia. For lack of a better solution, the local sheriff brings Bat Boy to the home of the town veterinarian, Dr. Parker, where he is eventually accepted as a member of the family and taught to act like a "normal" boy by the veterinarian's wife, Meredith, and teenage daughter, Shelley. Bat Boy is happy with his new life, but when he naively tries to fit in with the narrow-minded people of Hope Falls, they turn on him, prodded by the machinations of Dr. Parker, who secretly despises Bat Boy. Shelley and Bat Boy, who have fallen in love, run away together, but their happiness is shattered when Meredith arrives and reveals a secret. Soon the entire town arrives and hears the shocking story of Bat Boy's unholy origin. This show is suitable for mature audiences.
The Cast of Les Misérables: School Edition
Photo by Curtis Brown
Kathryn Porterfield, Molly Franco
Photo by Curtis Brown
Kathryn Porterfield
Photo by Curtis Brown
The Cast of Side Show
Photo by Curtis Brown

Addie Morales
Photo by Curtis Brown
Addie Morales
Photo by Curtis Brown
The Cast of Children of Eden
Photo by Curtis Brown

Charlie H. Ray
Photo by Curtis Brown
The Cast of Sweeney Todd
Photo by Curtis Brown
Sydney Dotson
Photo by Curtis Brown
Tristin Thompson, Maya Michalski
Photo by Chip Tompkins
Apprentice Program | Casa Mañana