Rent Our Space
In one of our four spectacular spaces, your event will be a hit!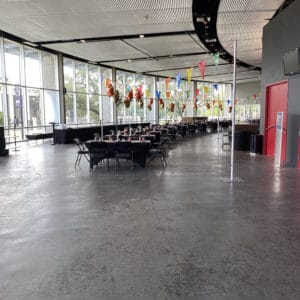 Claudia Stepp
Grand Lobby
Our Grand Lobby is a wonderful space for Wedding receptions, corporate dinners, cocktail hours, birthday parties, and much more.With its main bar as well as a movable bar that can be used for a private bar area, the lobby can accommodate up to 400 for a cocktail reception with dancing, or a sit-down dinner for about 300.
The Casa Mañana Theatre is a wonderful venue to hold corporate meetings, recitals, concerts, and so much more. Our theatre holds up to 1049 people and utilizes state of the art sound and lighting equipment. The stage can be used not only for a recital or a concert, but can also be used as an intimate space for a dinner on stage.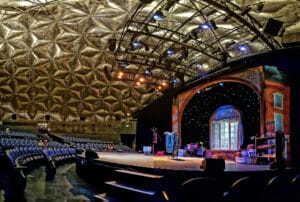 The Reid Cabaret Theatre is housed in the original lobby of the theatre. Perfect for happy hours, meetings or private parties, the Reid Cabaret Theatre can accommodate up to 100 for cocktails or 70 seated. The Reid Cabaret Theatre has private restrooms and a private entrance into the main theatre.