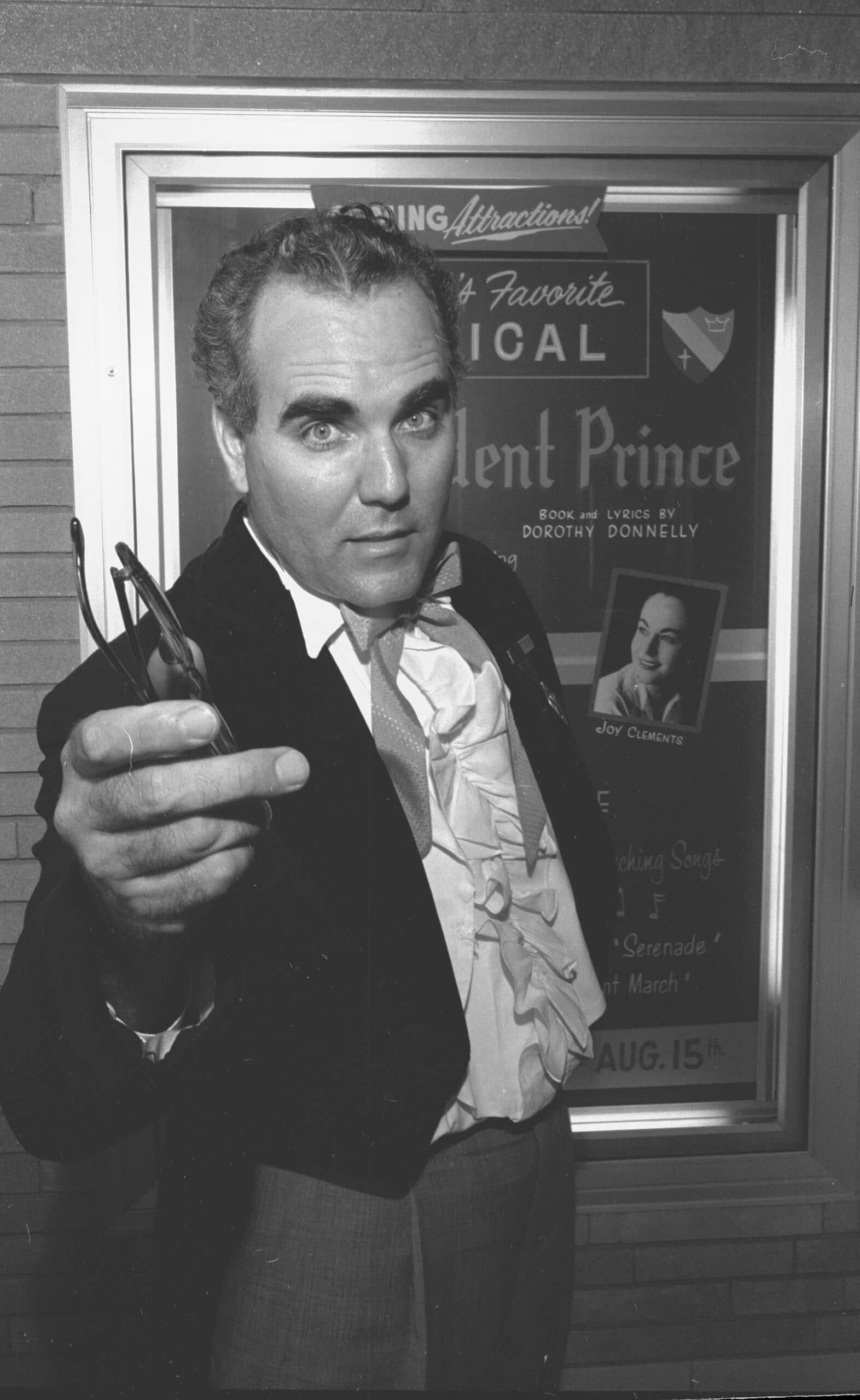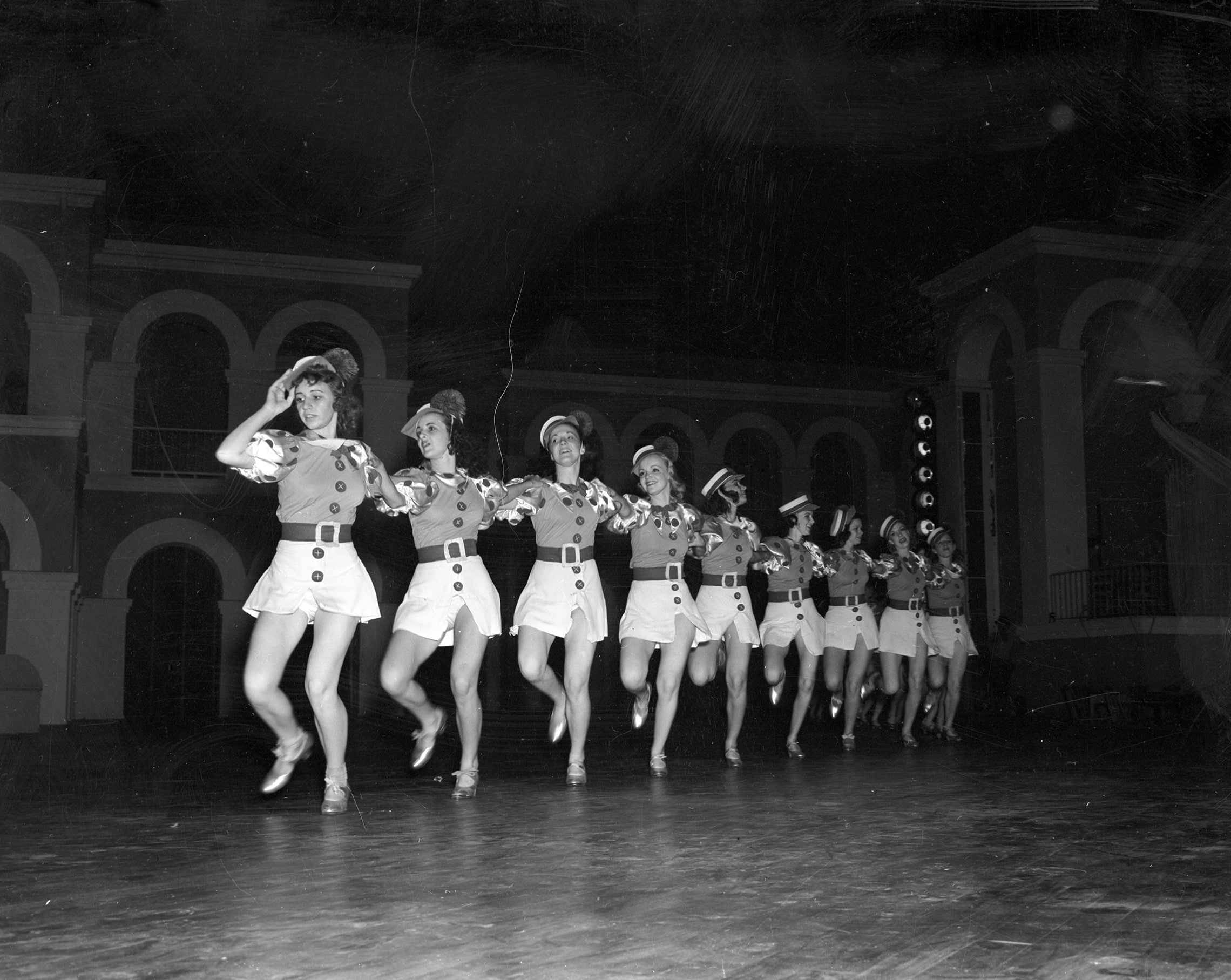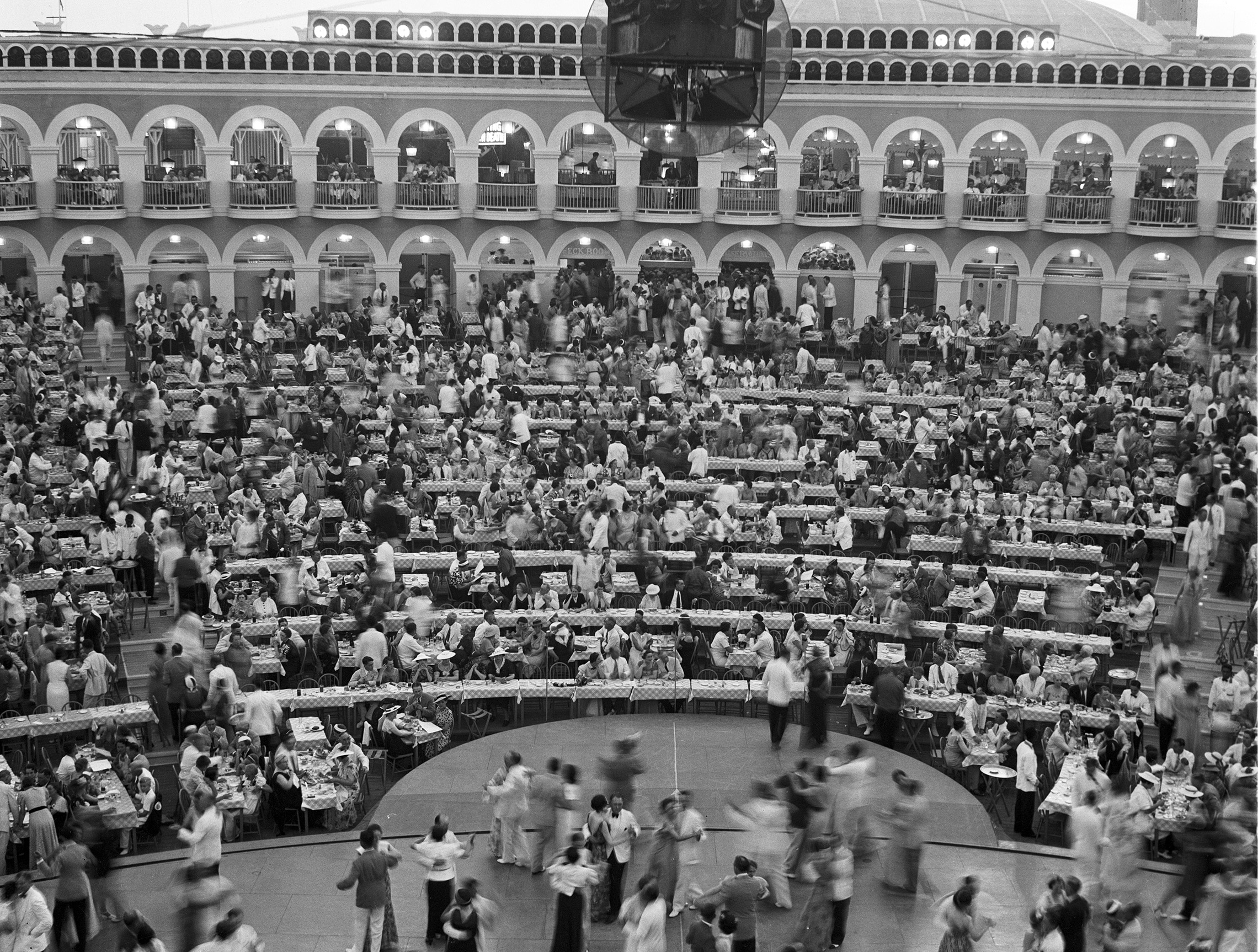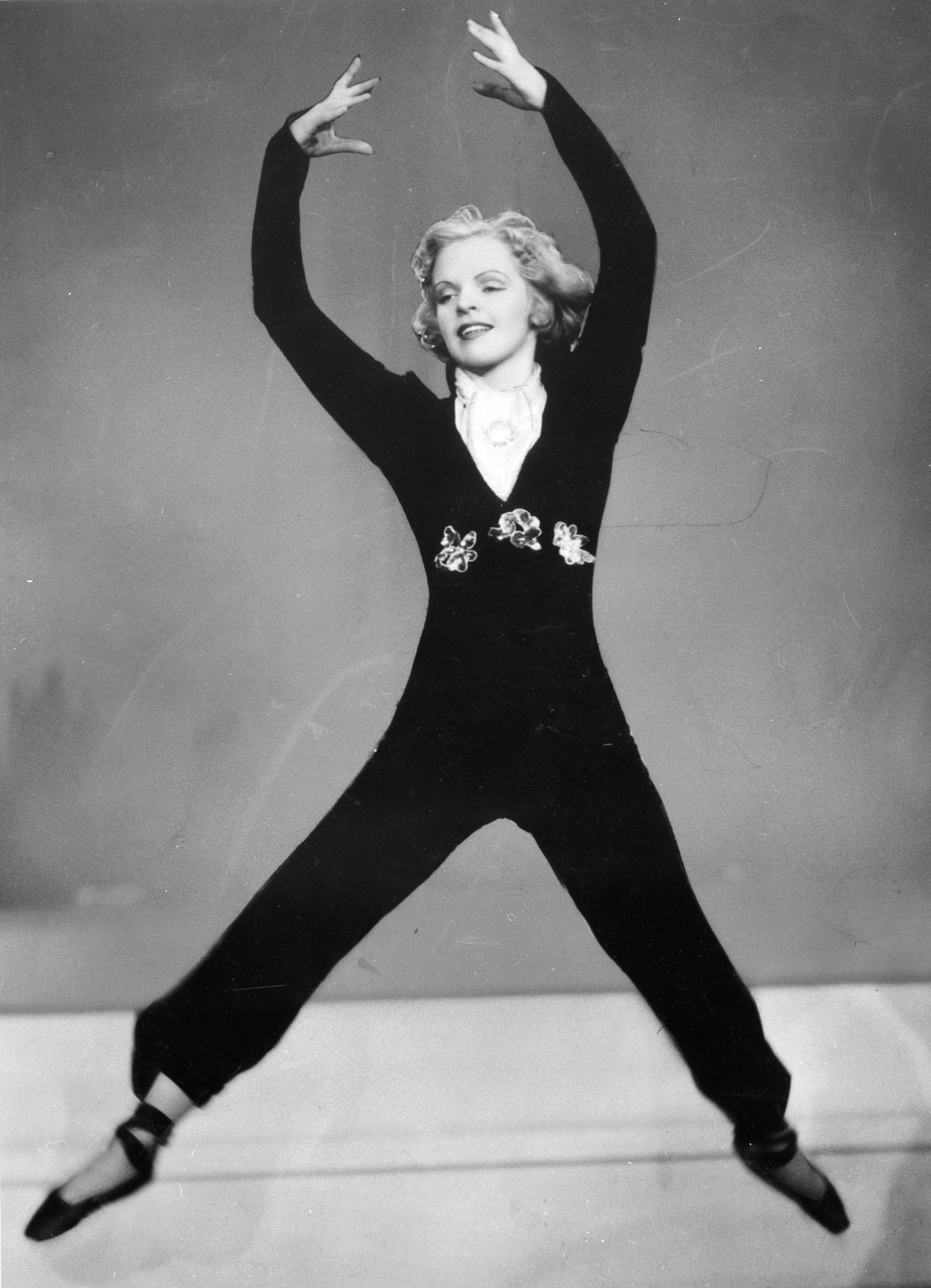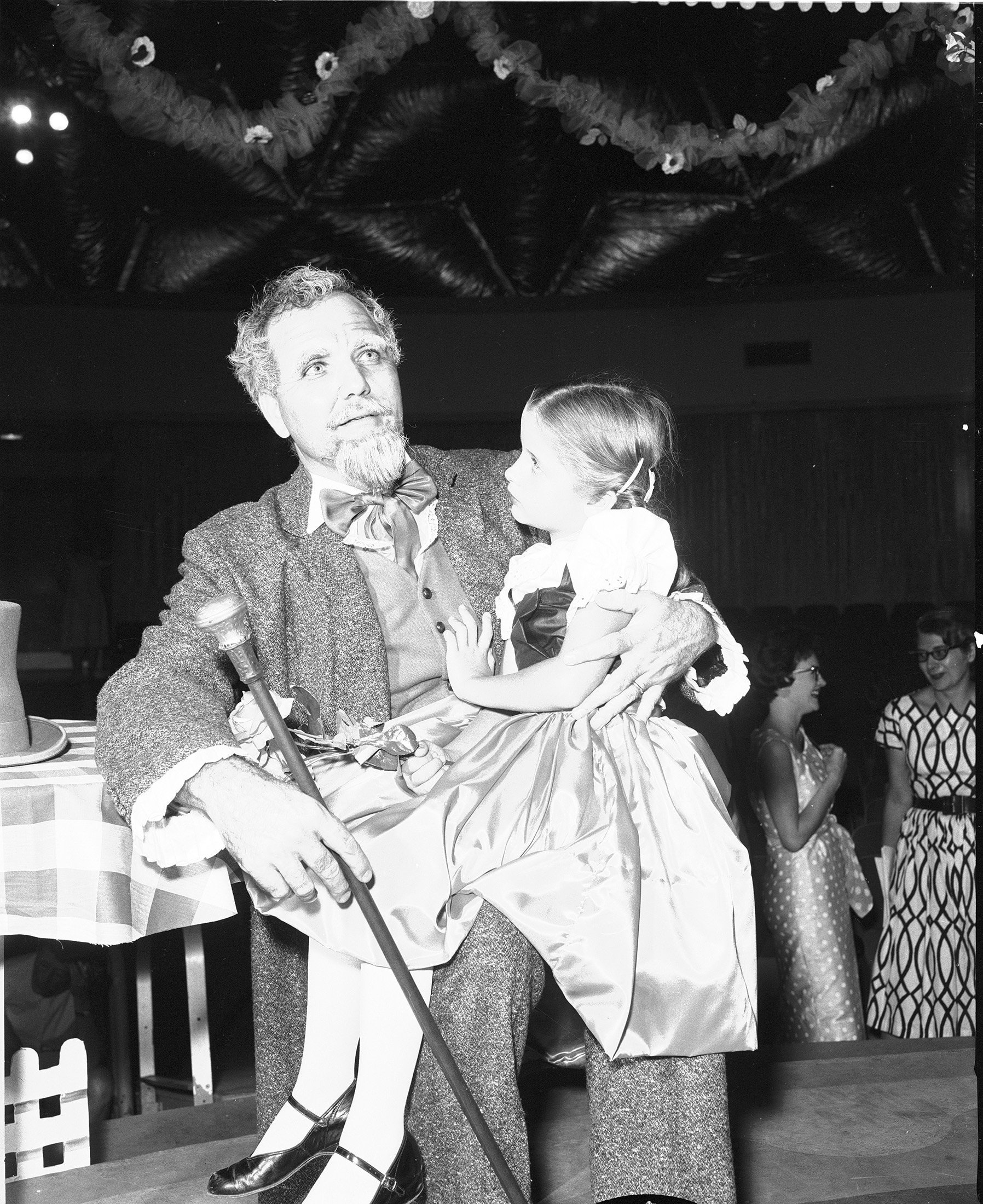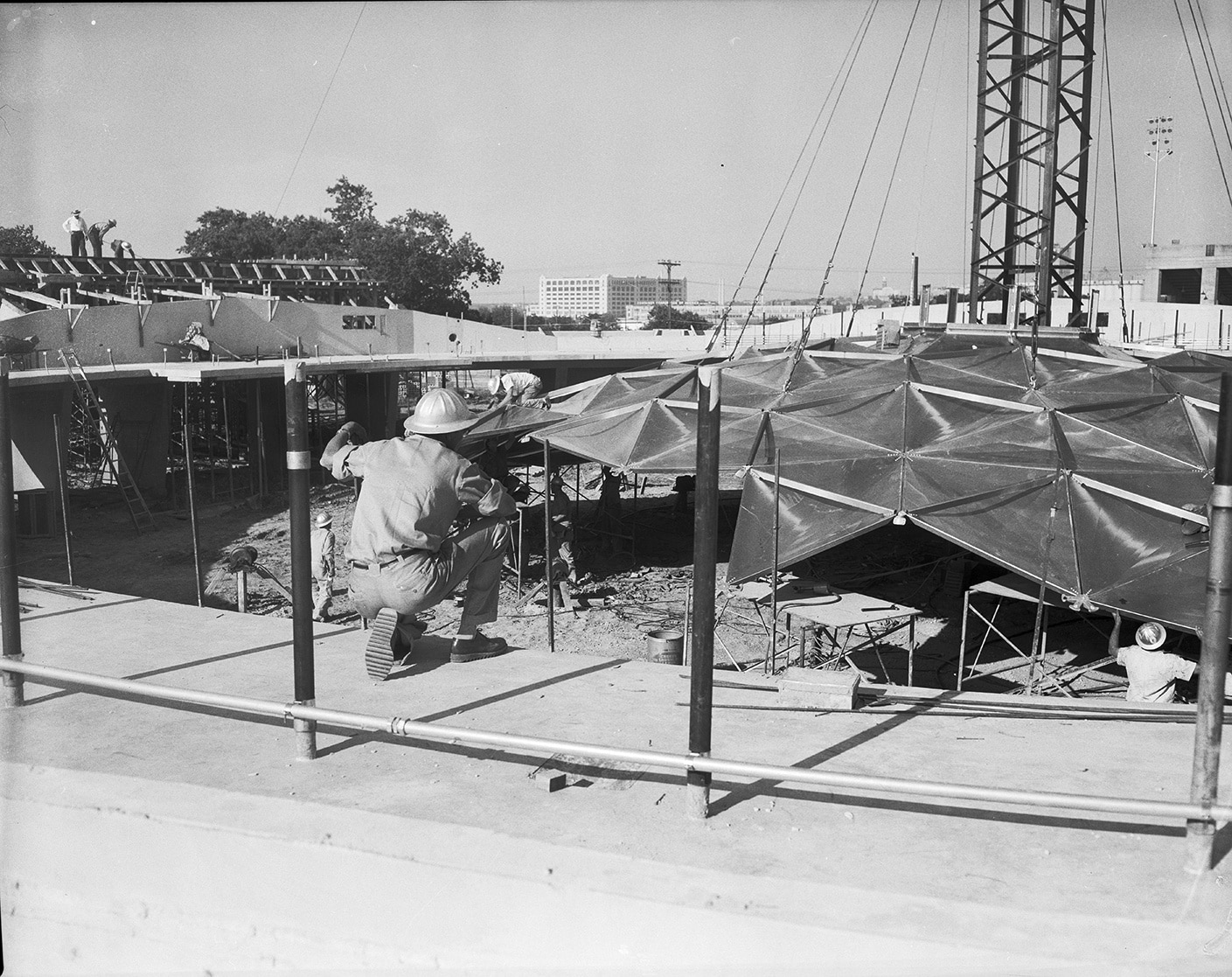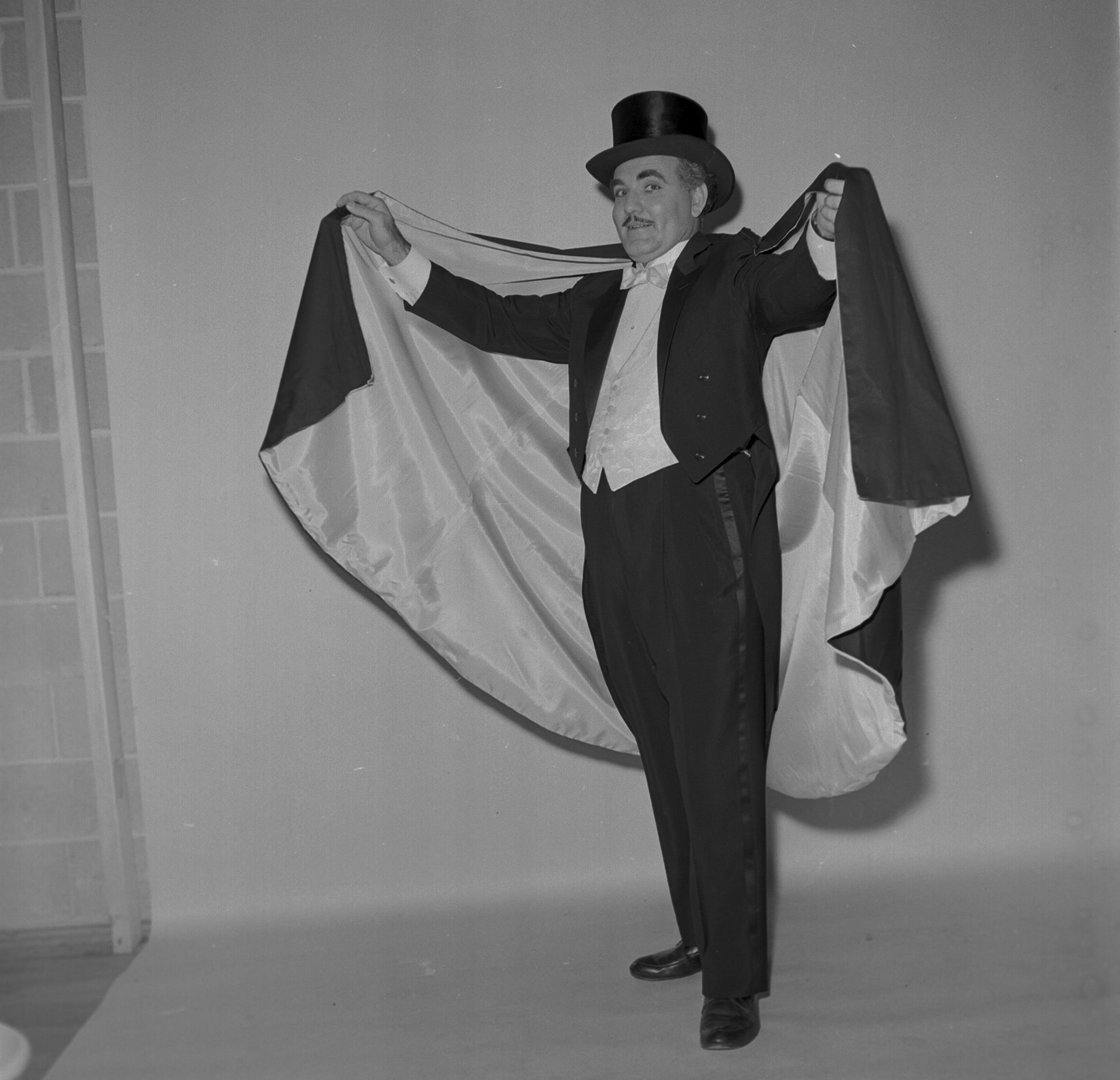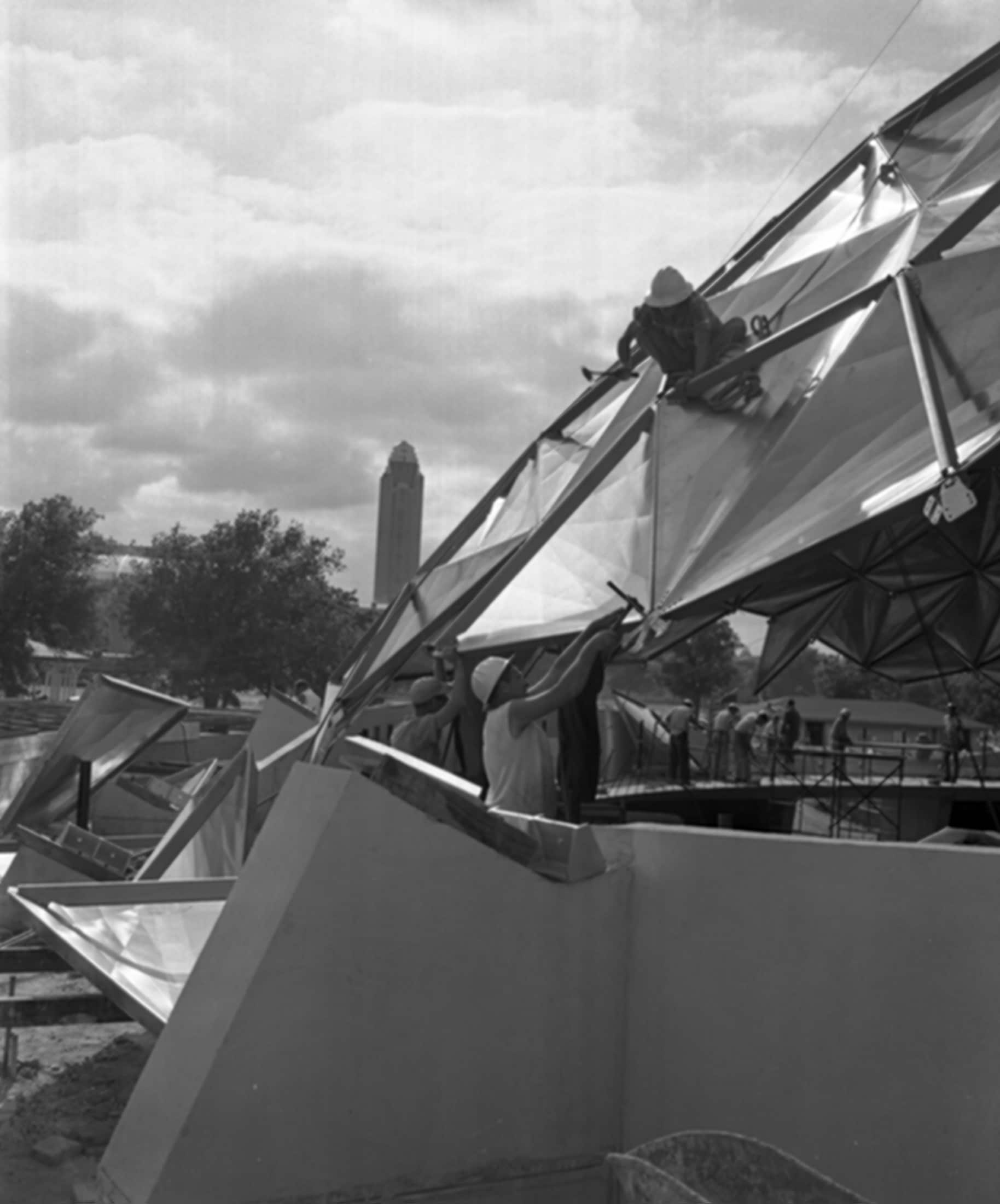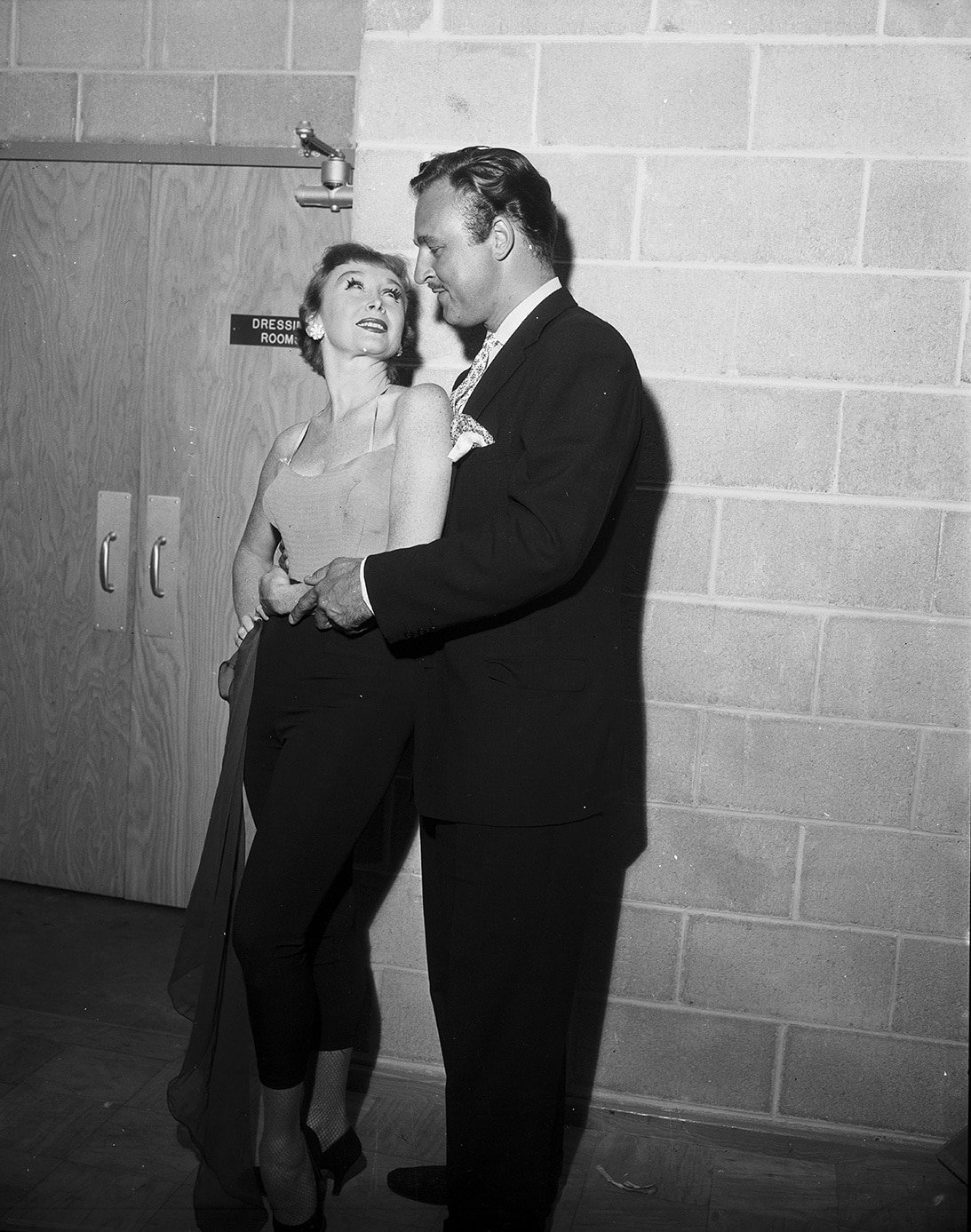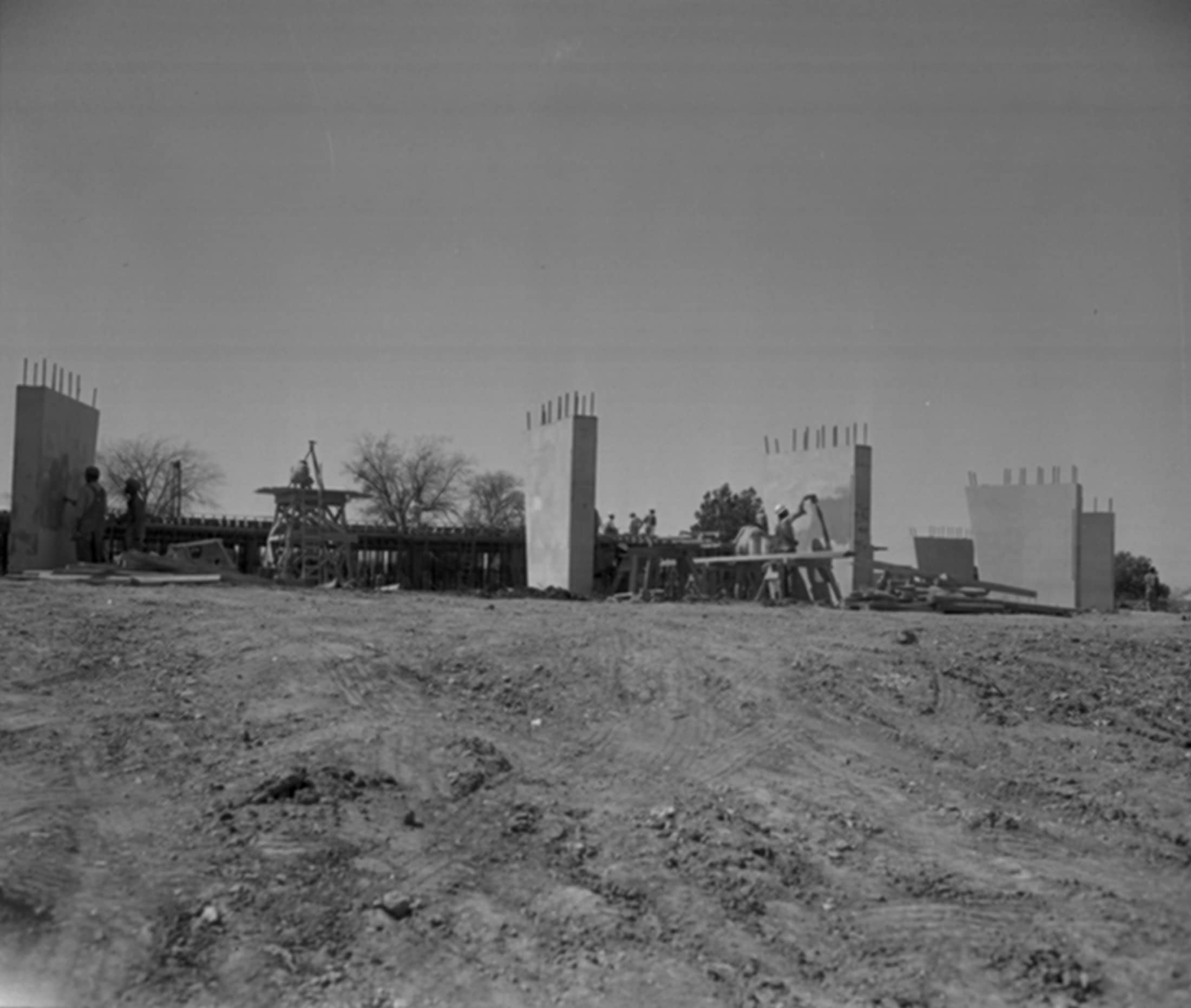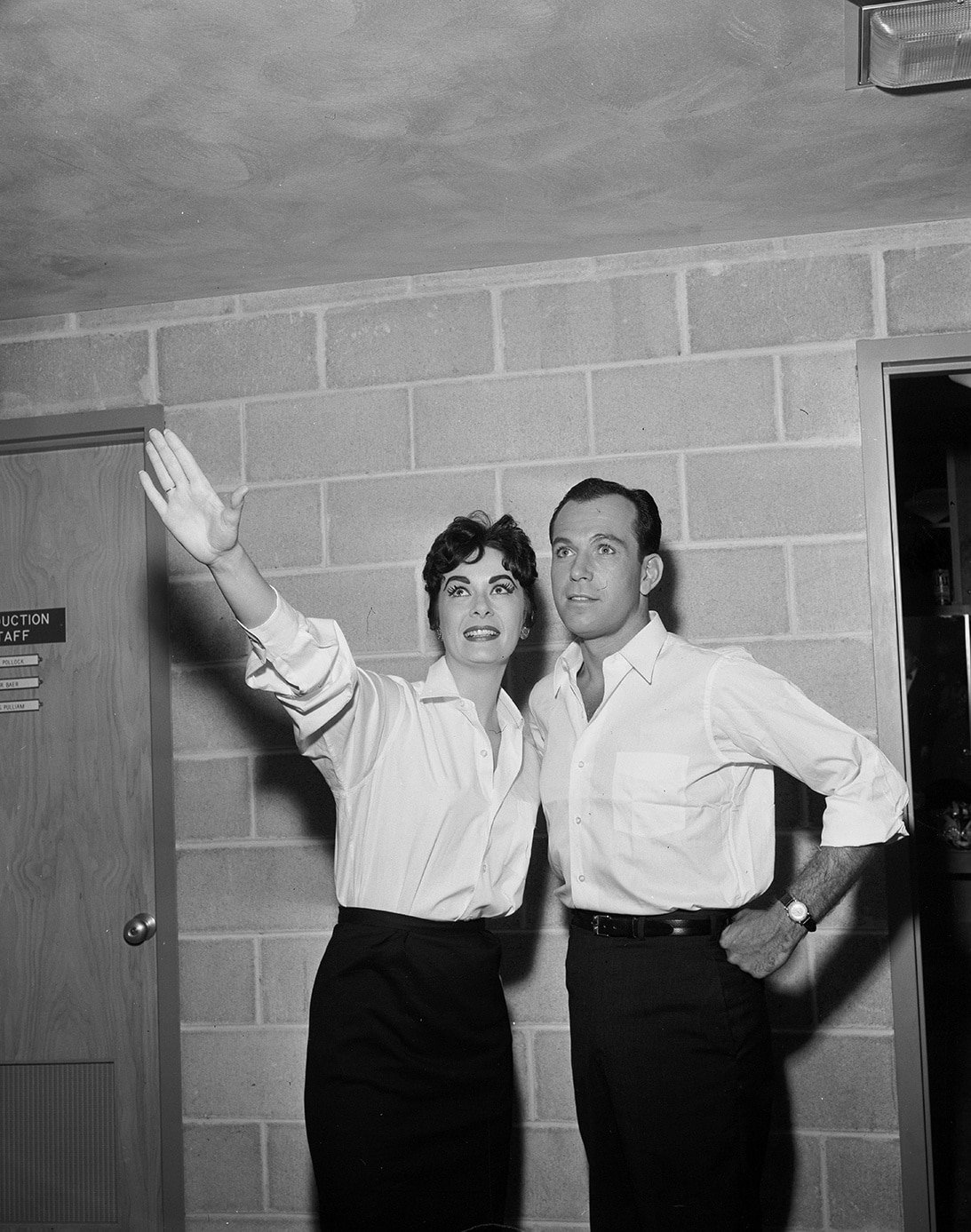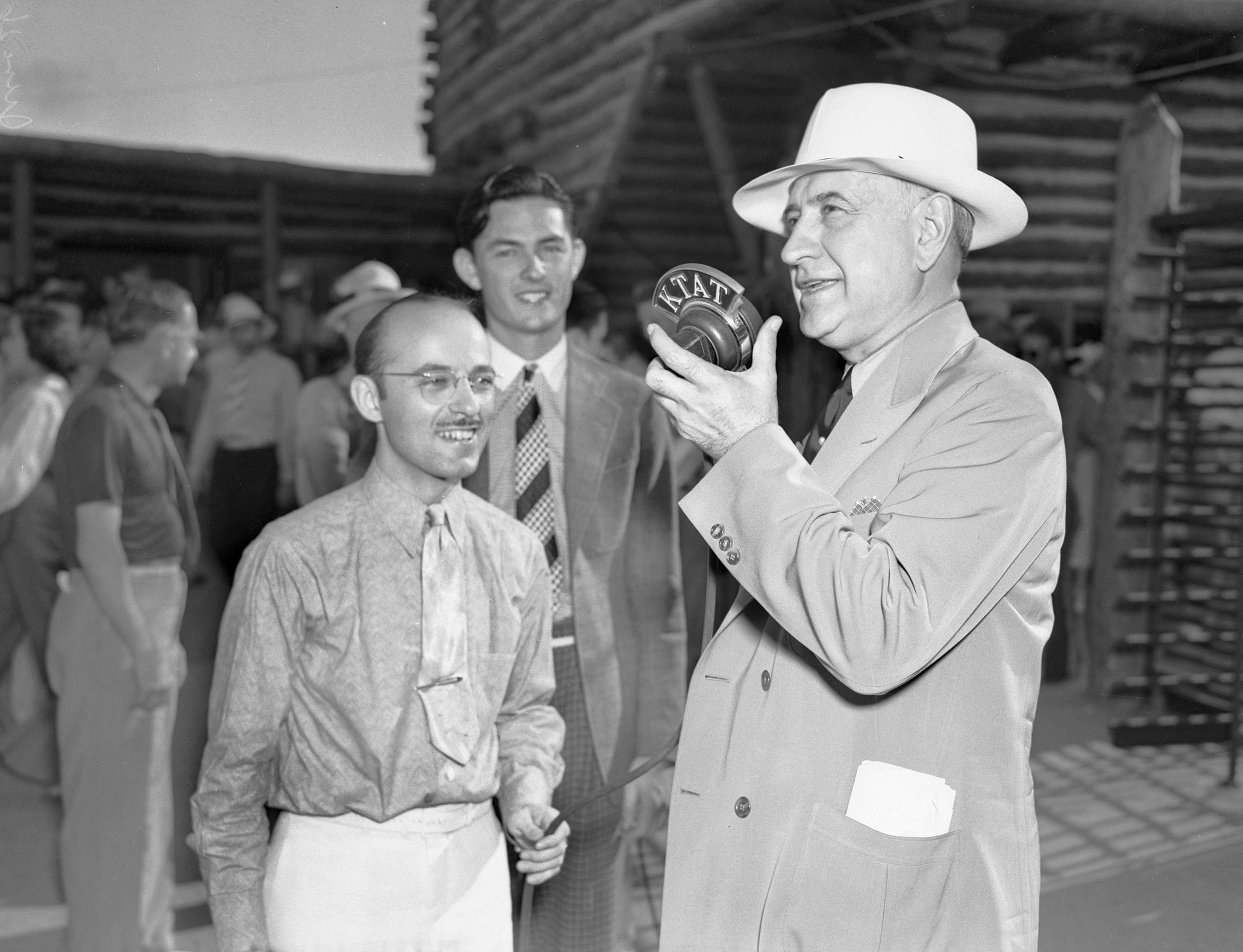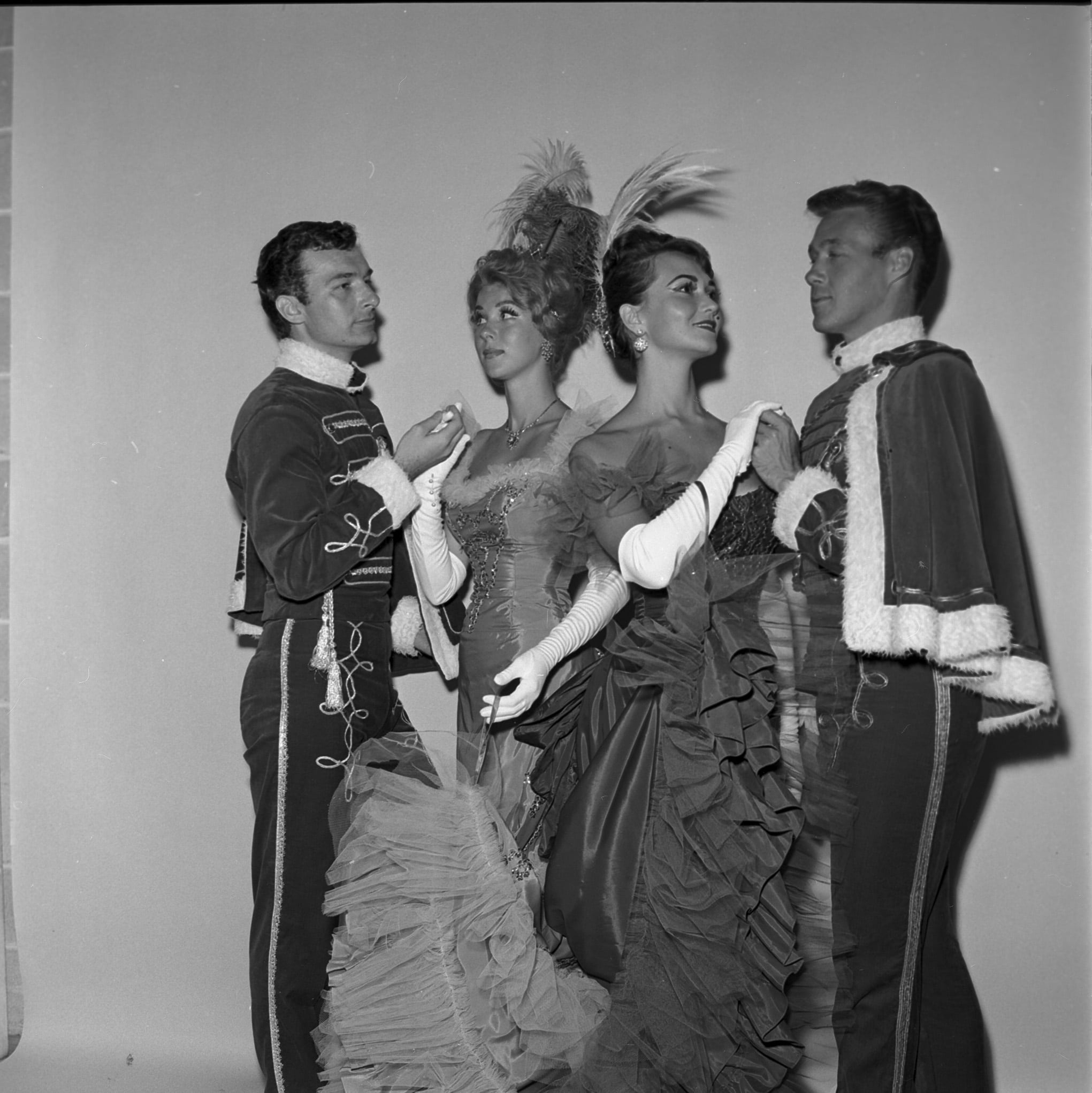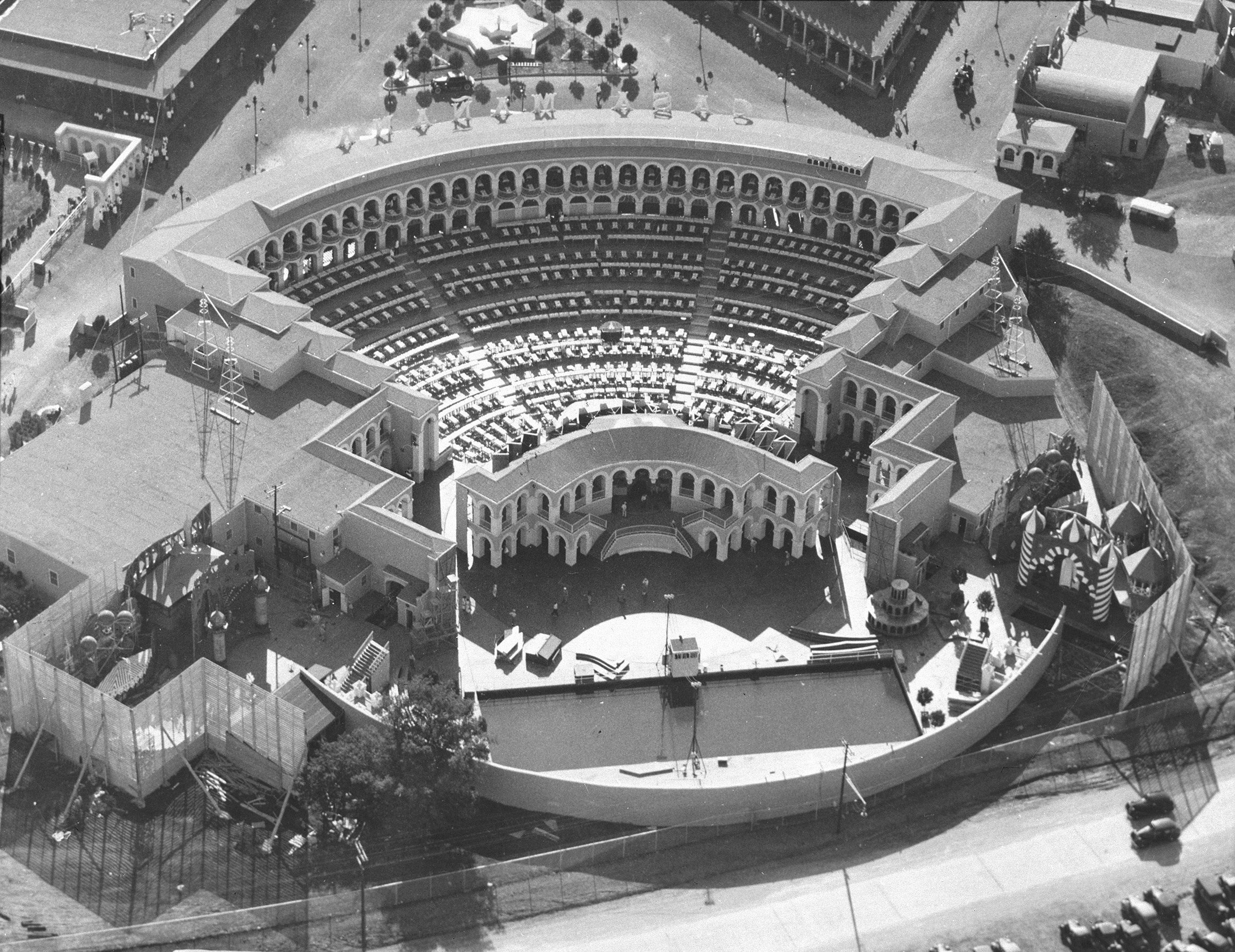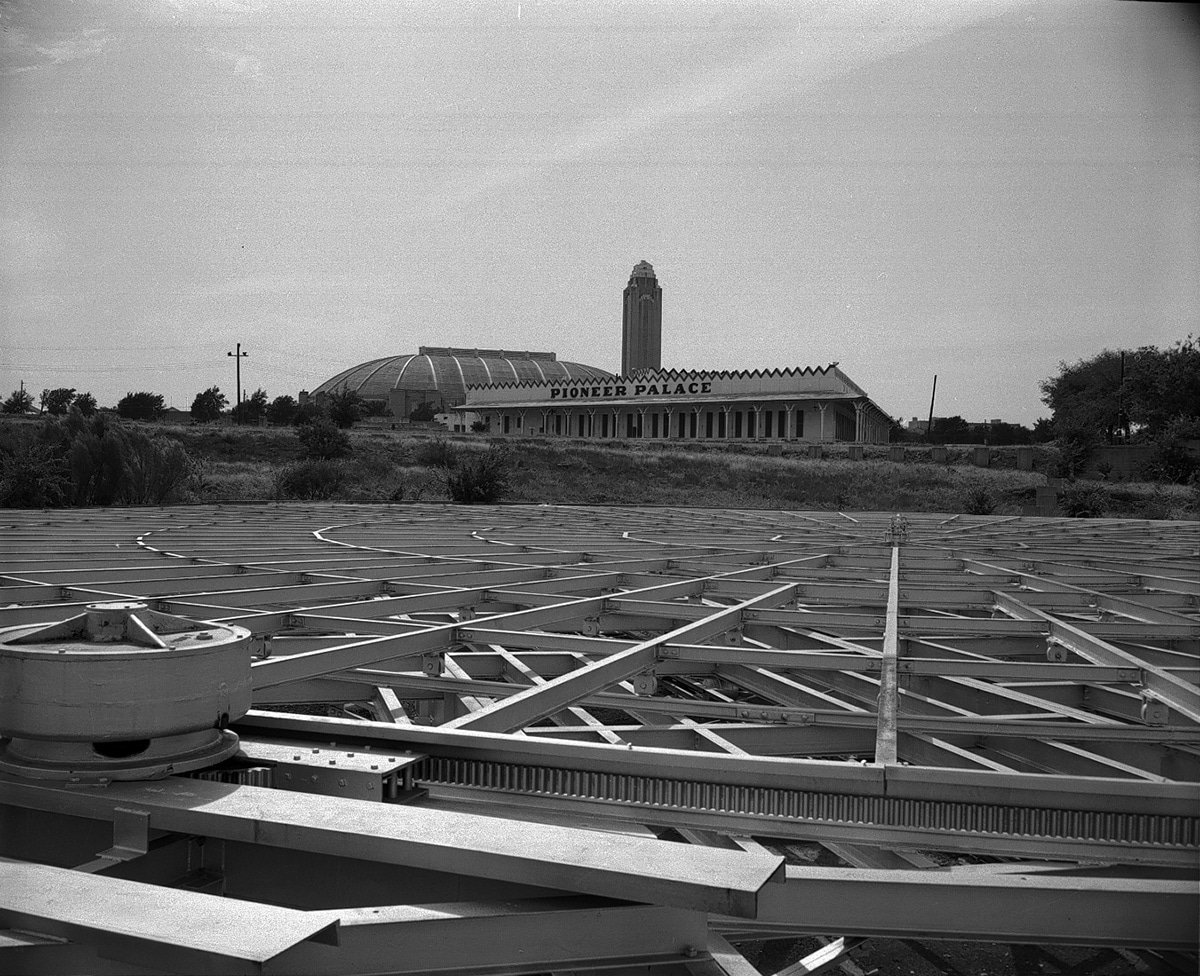 1936: THE TEXAS CENTENNIAL CELEBRATION
After Dallas was selected to be the site of the official Texas Centennial Celebration in 1936, Amon G. Carter began making plans for a celebration in Fort Worth that would rival it. Several acres of farmland were to become a midway of exhibits, sideshows, a Wild West show and a musical circus. At the center of the complex was to be a large, outdoor amphitheater and restaurant called Casa Mañana, "The House of Tomorrow."
Carter hired Broadway producer Billy Rose to produce the "Show of Shows" for Fort Worth. In just a few weeks, the cow pasture was transformed into Casa Mañana, which housed the world's largest revolving stage and accommodated 4,000 guests. A large moat surrounded the stage and fountains projected a wall of water, which doubled as the stage curtain. The production was unlike anything ever seen in Fort Worth and featured Broadway reviews, dancers, showgirls, beauty queens and elaborately staged production sequences. For the first time, Broadway magic graced Fort Worth.
The show was so successful that plans were made to bring it back each summer for four consecutive years. Rising costs and the threat of World War II, however, derailed plans and eventually the entire complex was dismantled and recycled for the war effort.
1958: CASA MAÑANA RETURNS
The dream of Casa Mañana lived on, however. In the fall of 1957, Fort Worth Opera Association's president, James H. Snowden, Jr. and manager, Melvin O. Dacus, approached the city of Fort Worth to build theatre complex primarily focused on the production of Broadway musicals. With a budget of $500,000, the project was approved by the city council on January 14, 1958.
Construction began on March 13 on a building designed by A. George King and a geodesic dome designed by Henry Kaiser and Richard Buckminster Fuller. A record-breaking 114 days later, Casa Mañana Theatre was completed as a fully-enclosed, air-conditioned, aluminum-domed theatre. The black-tie opening on July 5, 1958, entertained audiences with a production of Can-Can and introduced them the 1,805-seat house and theatre-in-the-round. With no backstage area, the actors and stagehands would use the surrounding concourse and aisles to move set pieces, props and other materials on and off stage. With the back row only 36 feet from the stage, audiences fell in love with the unique, intimate setting of Casa Mañana Theatre.
CASA MAÑANA THROUGH THE YEARS
Casa Mañana Musicals, Inc., the non-profit organization that managed the theatre, was run by a volunteer Board of Directors and General Manager Melvin O. Dacus.
In 1962, programming was expanded with the introduction of the Children's Playhouse, a professional theatre series geared toward North Texas children. Soon after, Casa Mañana's Theatre School opened to train children in the performing arts.
With the opening of the Nancy Lee & Perry R. Bass Performance Hall in 1998, Casa Mañana Musicals, Inc began presenting national Broadway tours year-round at the new facility, in addition to producing Broadway and Children's series under the Dome.
The Betty Lynn Buckley Awards, Casa's largest education and outreach program, was developed in 2000. Named after Fort Worth's own Tony® Award-winning Best Actress, Fort Worth Independent School District and Casa Mañana alumnae Betty Lynn Buckley, this scholarship awards program celebrates excellence in student performers, designers and artists. The program culminates in a Tony® Awards-style ceremony at Casa Mañana Theatre.
After a decade of planning and fundraising, Casa Mañana Theatre was renovated in 2003 to add space for the expansion of educational programs and a broad variety of community meetings, performances and other events; a grand lobby and additional restrooms were added, and the concept of the stage was redesigned to a modified thrust/proscenium configuration.
In 2004 recognizing that the title "Musicals" did not accurately reflect the broad contributions the organization was making to the North Texas community, the Board of Directors voted to officially change the company's name to Casa Mañana, Inc.
2018: CASA MAÑANA CELEBRATES 60 YEARS
Since its creation in 1958, Casa Mañana has grown into the largest performing arts organization in Tarrant County. Five visionaries have led Casa: Melvin O. Dacus, Clarence "Bud" Franks, Van Kaplan, Denton Yockey and, currently, Wally Jones. Twenty-eight men and women have led Casa's Board of Directors, along with hundreds of dedicated and generous volunteers who have given their time and energy serving beneath them.
After more than 55 years in operation, the Children's Playhouse, now called Children's Theatre, has more than 165,000 students and educators attend each year. The performing arts school, now called Casa Mañana Studios, is a nationally-recognized program, listed first in regional theatre training programs for young performers by backstage.com. Classes are held both year-round and during the summer with Camp Casa. The Betty Lynn Buckley Awards has expanded to include surrounding counties and more than tripled its participation. Education and Outreach programs include artists-in-residence and the critically-acclaimed Apprentice Program.
In 2016 plans were made to build new administrative offices and a permanent storage facility and to renovate the original lobby into a cabaret theatre. With the support of the City of Fort Worth and donors, renovations were completed in December 2017. The new Reid Cabaret Theatre is 70-seat venue with cabaret-style seating and a full bar, named for the family of longtime Casa supporters, Molly and Rusty Reid. The venue will also serve as an educational space for Casa Mañana Studios and a VIP donor area. The new 2100 square foot administrative offices and 1500 square foot storage facility were designed by Bennett, Benner Partners and contracted by Trelaine Mapp Source Building Group Inc.
As Casa heads into the next 60 years, the commitment has never been stronger to present the highest quality live theatre and live up to its namesake, "The House of Tomorrow."